Well , we are in full lock down around Ont. and I'm going a little stir crazy! I decided to go old school and see how much camber I could get with stock boss suspension . So did a simple re drill of the upper strut bolts. I figured I could move inboard 5/8 " with no issues.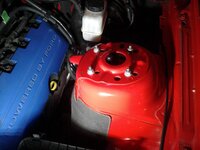 I did both sides. Had a chance to get it to my mechanic today for a alignment and was pleasantly surprised at the results. We were shocked that the toe and caster was so close and didn't need adjustment. and I'm happy with -3 on the camber for what I do. !!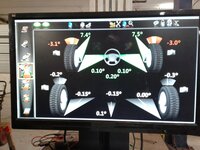 I can go between the two sets of holes easily but will probably just leave it because hardly drive the car now....mostly just at the track .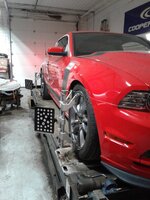 Last edited: