Hey All! It's been a while since we have been updating product details and stock counts on the forum but we are going to make a more diligent effort of keeping everyone up to date on the latest happenings over at CorteX.
We wanted to take a second to talk about our S197 Quick Change Road Race Rear Anti-Roll Bar setup. We've offered this product in the past only to a select few customers running dedicated race setups but decided to start offering the unit as a retail item on our website. This specific bar is directed for the road race and autocross crowd. As some know, the S197 handles at its best with a very small rear bar, while some actually prefer to run no rear bar at all. Obvious challenge here is that the majority of adjustable aftermarket bars are notably thicker than the OE 18mm rear bar. It's with this in mind that we created what you see here, a 90-110lb rate fabricated rear bar with adjustable end links and, the secret sauce, a quick pin adjuster.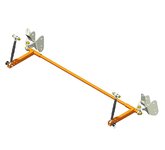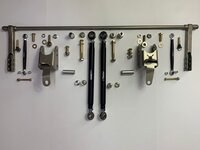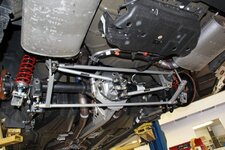 There's not much that is less enjoyable than getting out of a hot car and having to crawl under or jack up your vehicle and start wrenching on parts to make adjustments. Our bar is industry unique given that it uses a simple push pin adjuster setup which takes about 15 seconds per side to make a bar rate change. This can be done quickly in the pits during a session so you can fine tune your rear roll characteristics or post session. While you do still need to reach under the car, there is no need for tools.
This bar integrates specifically with our rear lower control arm brackets. If you happen to already have our lower control arms, we provide freshly powder coated updated LCA brackets which include the built in mount. If you aren't using our brackets or are still on the stock arms, we sell a bundle kit (
here
) which includes both our control arm and LCA bracket setup and the adjustable sway bar. Our bracket mounts can be used with many other aftermarket LCA's with some modification in the form of spacers and shims. However, it's our suggestion that you run our arm and sway bar combo together as they were specifically designed in conjunction with one another.
We have a handful of these bars in stock and ready to ship right now. They can be purchased with just the bar and mounts via this link:
bar and mounts
or as the above mentioned package at this
link
. Enjoy some eye candy of the setup above/ below. As many of you know, almost every piece on the majority of our products are made in the USA.
To see the quick change in action, head over to this post on our social media:
here