I am a sucker for build threads, so thought I would finally start my own. My car hasn't even hit the track yet. I was going to have it's maiden trackday in 3 weeks, but I happened to fracture a rib at my last karting race, so that is out. So in the mean time I thought I would put a build thread together since Kart racing, and track driving is out of the question as of right now. Now I feel my "build" is pretty mild compared to some of you guys, but also it is a good spot to get some feedback/Ideas from some of you who have been there done that.....and broke alot of stuff along the way @
captdistraction
I am looking at you. Anyways I bought this 2012 GT last year in June, and it was supposed to be a fun daily at the time. 2012 GT Premium with 4500 miles on it, and 100% stock. I will admit, I was looking for Grabber Blue, but I could not find a manual, with low miles that fit the bill.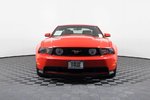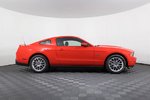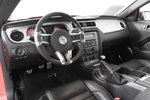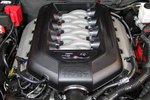 Even while I was waiting to take the car home at the dealership, I was ordering parts.
SVE Drifts 19x9.5 (came with 18x8's with 235's)
285 19 Nitto 555 G2's
Steeda Sport Springs
Koni STR Shock & Struts
Cervinis Boss/California front lip/splitter
BMR Control Arms/Panhard Bar
RTR competition Axle Backs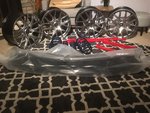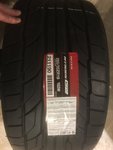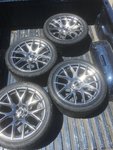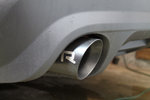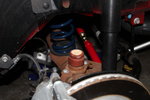 (I know a lot wrong with this picture. We all start somewhere)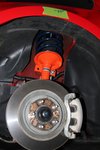 One thing I did do though was weight the car before I started modding.
This was completely stock with everything (floor mats/spare what not) in the car still with fuel exactly half way between 1/4, and 1/2 tank with me in the car. I weighed my self when I got home and was at 180 lbs. So about 3600 lbs even.