Sebastian Villanueva has so far spanned most of South, Central and North America​
Argentinian Sebastian Villanueva set out on his travels over 18 months ago (on the 5th March 2021), from Buenos Aires, and is set to make the massive journey all the way to Alaska, covering most of South, Central and North America on the way. From Alaska, he is hoping to cross continents and continue the trip across the world.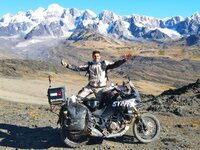 His 2017 Honda Africa Twin CRF 1000L, dubbed 'Pantera', has 93,000km of adventure under its wheels and has been equipped with EBC Brakes' Double-H pads and X-Series two-piece floating discs.
"We have already toured all of Argentina, Bolivia, Brazil, Peru and I am currently in Ecuador. I use EBC Brakes, a product of excellent quality that gives me security in each braking situation," he said.
Sebastian gives regular updates to his followers on his Instagram account and also in the form of YouTube videos (see links below). Stay tuned for blog posts on these pages as Sebastian continues his epic adventure.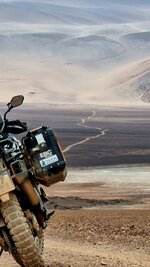 You can connect with Sebastian on
Instagram Here
or follow his journey on
YouTube Here