Seeing as how I am not made of money, I decided to see if I could beat the Ford price on an Air/Oil Cooler.
Here is my story....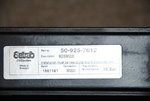 This is the heart, a Setrab 925 oil cooler. Price, $387.08 and $77.77 for the Setrab fittings including shipping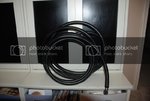 This is 20ft. of Jeg's -10an Pushloc hose. In my case it was about 8-10 ft. too much. Price, $67.99, free shipping.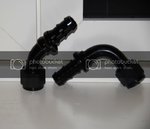 Jeg's -10an Pushloc fittings, $35.98, free shipping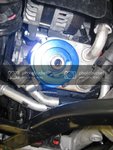 Oil Cooler Sandwich Adapter from CXRacing.com , $49.49
Last edited: