Well, it's kind of a build thread, kind of a normal thread, kind of a place where I'll put the various photos and videos I do with the car.
The 350 is awesome, no doubt about that. But i've taken my european track car very far in terms of modifications, to the point where it's a lot faster to list what I didn't modify on it rather than listing what has been upgraded.
The Shelby won't need "so much" but my main intent with the car is to track it. It's built for it, so that's mostly how I'll drive it.
I've snapped a few photos since I got it :
The day we picked it up, so stoked!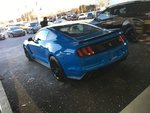 During our first proper drive in the twisty roads around Detroit ...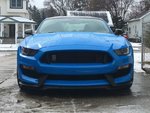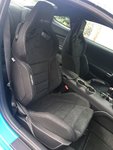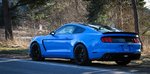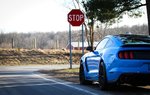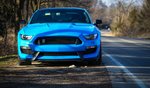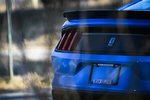 I then cleaned it up with AMMO NYC products. A first layer of protection for a few weeks worth, and then I'll give it a complete protective coat before the summer.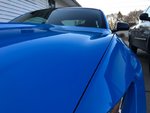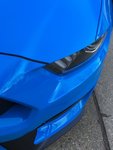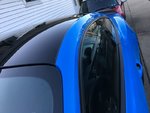 We got the chance to meet the FOrd GT Le Mans 24 and Daytona 24 winners as well as the Daytona 500 winner last week, so i took the opportunity to get the dash signed by everyone, as well as by Dave Pericak, head of Ford Perf. Really awesome day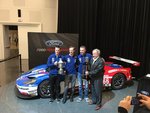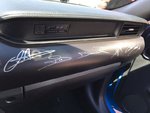 The first trackday is coming this weekend and hopefully my work will leave me enough time to go and try the car on the track.
I have a couple parts coming tomorrow :
- Steeda hood struts
- air / oil separators from Ford Performance
- front tow hook from Ford Performance
The rest of the modifications that will follow this year are :
- interior light kit from Raxiom
- read side markers from Raxiom
- Steeda clutch spring kit
- Steeda camber plates
- SRP or Steeda pedals
- Schroth 4 point harnesses for both driver and passenger
- Watson Racing 4 point rollcage
Next winter will be busy also :
- rear seat delete kit
- MGW shifter (probably)
- Ford Performance rear subframe mounts and diff mounts
- Ford Performance lowering springs
The things that I'm considering but not decided on yet :
- R splitter and wing
- Girodiscs
- Steeda sway bars
- Full Tilt Boogie bushings
- BMR end links and LCA bearing
- Steeda adjustable toe links and vertical links
- GMS motor mounts
I have the GT350 Track Attack scheduled for mid-september, and will take my 350 to M1 Concourse, Grattan, Mid Ohio, and a couple others this year.
The big plan though for 2018 is to take 2 weeks of holidays in Europe and ship the car over there to take it to my favorite racetrack : Nurburgring Nordschleife