Hi all -
Would love a sanity check on gear ratios for the mustang since I'm getting really close to pulling the trigger. So HGT offers three different options for first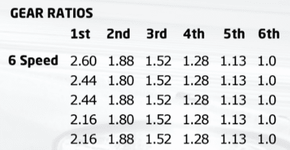 Plugged these into Tremec's site. Tire height is assuming 27.8 - good middle ground for the slicks I plan to run (Michelin/Pirelli takeoffs). Keeping the rear 3.73 for now (although I'd like to go to a quick change in the future). Planning on running new motor up 8, but will probably keep it at 7.7 for longevity.
This ratio makes the most sense to me. First gear is very usable. (Would keep engine above 4k RPM in the slowest corners)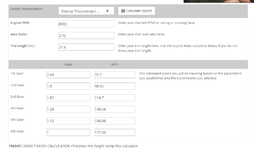 This ratio could also work - but wondered if it would rev first out too fast and make the jump to redline in 2nd a little long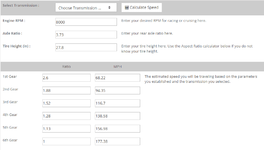 This felt a bit too long in first. I'm assuming if I had more torque, this might be helpful. But with a Coyote-levels of torque, don't think I need the taller gear? Plus, the run from 1st to second is REAL short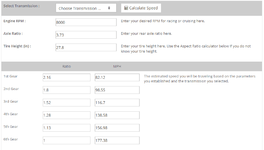 Would appreciate any thoughts/feedback/insights ya'll have. thanks!